Consider planning your wedding with a seasonal theme and certainly not aim to plan for the weather.
Thinking of hosting a ceremony with a difference but are stuck for wedding ideas, why not consider planning your wedding with a seasonal theme?
January and February can provide more sunshine sometimes than we might expect in the summer months! We offer a whole range of wedding concept and themes to make your wedding day just perfect. Summer and Christmas weddings are amongst some of the most popular options our co-ordinators discuss with couples – and we can help you find the right ones to complement your own ceremony and celebration in a unique and memorable style.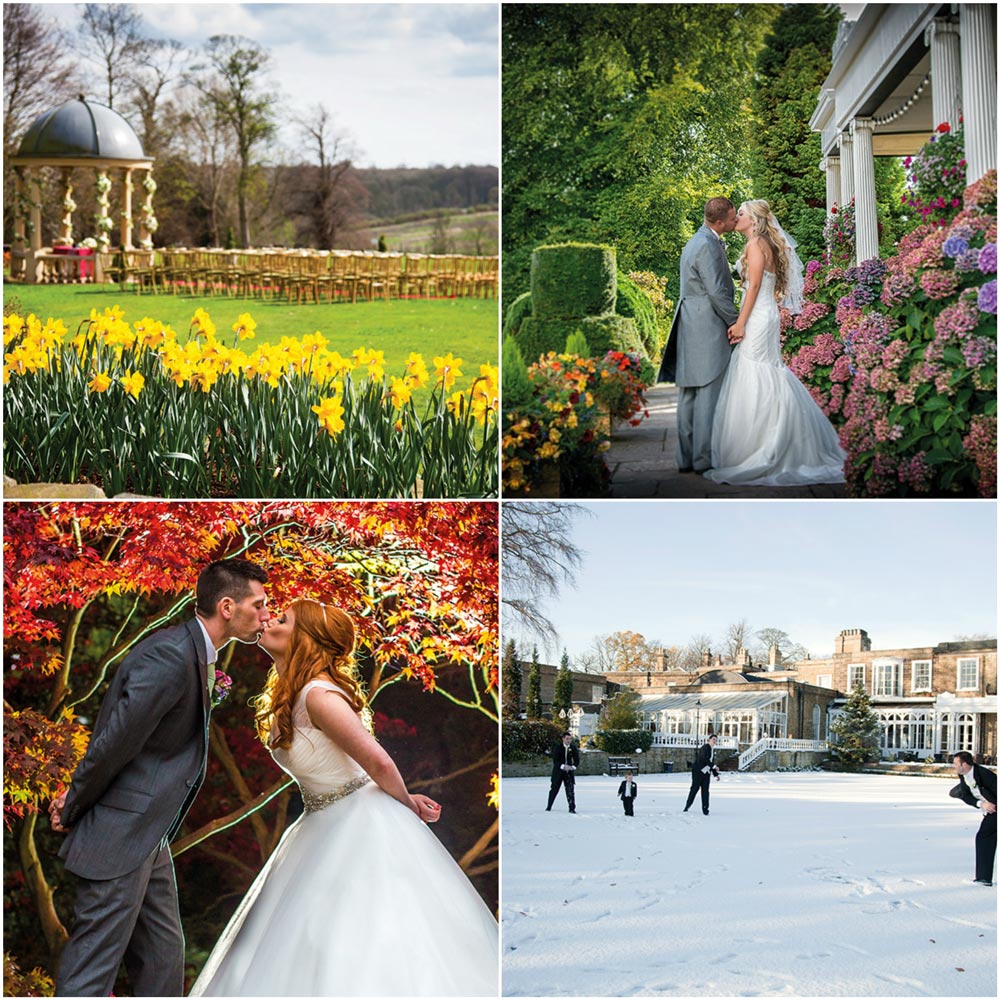 Wonderful Winter Weddings
Let it snow – and why not? While the coldest season may not guarantee us much of a white covering year on year, our team can help you come up with winter wedding ideas to help ring in the winter solstice. Consider themed venue dressing, outfits, music and more – you may even want to try out a few Christmas ideas, too! We're only too happy to help – it's your day – no matter when you host it!
Outdoor Summer Weddings
Some of the most popular wedding ideas we discuss with couples involve the great outdoors, and this means we can help to produce some truly magnificent outdoor weddings using our gorgeous grounds. Let's work together on summer ideas if you're making the most of the good weather to get married!
To find out more, call us today on 01246 280077 – and let us start planning your seasonal wedding with a difference!