When Ringwood Hall was a private residence some 200 years ago, there would have been a large team of gardeners cultivating produce from the kitchen gardens for the family of the house to enjoy. Today the kitchen gardens are maintained by a team of 6 gardeners under the watchful eye of our head gardener Derek Edwards.
The kitchen gardens produce a wide variety of fruit and vegetables for consumption within the hotel`s restaurant. The crops are grown in 16 raised beds on a rotation basis. To reduce the risk of pests and disease means we do not have to use pesticides so very few chemicals, if any are used.
Our crops grown consist of potatoes, courgettes, green beans, leeks, onions and beetroot to name but a few.
The greenhouse garden has three large greenhouses which altogether total a massive 200ft of growing area under glass. In one season our gardeners can grow up to one ton of tomatoes for use in our kitchen, as well as smaller quantities of peppers and cucumbers. Some of the greenhouses still have the original heating systems that were in use when Charles Paxton Markham owned Ringwood Hall.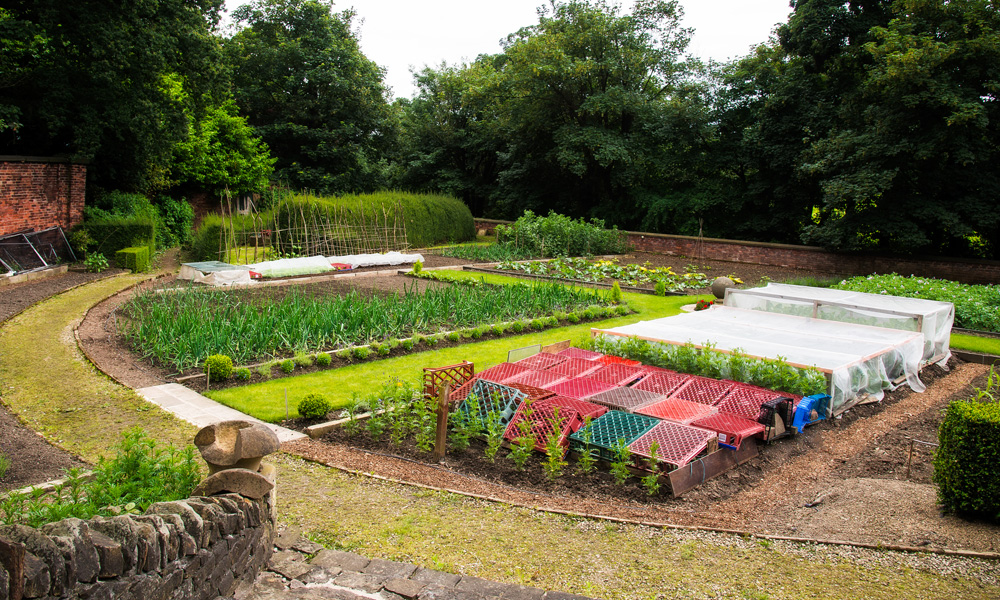 Charles was the grandson of the famous Joseph Paxton who designed the gardens at Chatsworth House and the famous Crystal Palace in London. Although there is no documentary evidence to say that Joseph Paxton had any links to Ringwood Hall, other than being grandfather to Charles Paxton Markham, it does make you wonder if there was any influence from him with regards to the gardens as the general concept of the grounds is so similar to Chatsworth but on a far lesser scale.
All of the produce that is grown in our Victorian kitchen gardens and greenhouses is used within the hotel. This not only makes our food beautifully fresh, but cuts our carbon footprint.
From simple hot and cold buffet lunches and suppers to Corporate or Private Dining, Sunday lunch or evening dining, we can match your occasion requirements... flexibility is our keyword.
THE GLASSHOUSES
Tucked away in the back garden, adjacent to the Rose Garden are the Victorian Glasshouses which serve to propagate bedding plants for the summer hanging baskets and provide a range of delightful salad produce for the hotel throughout the summer season.